Where to Begin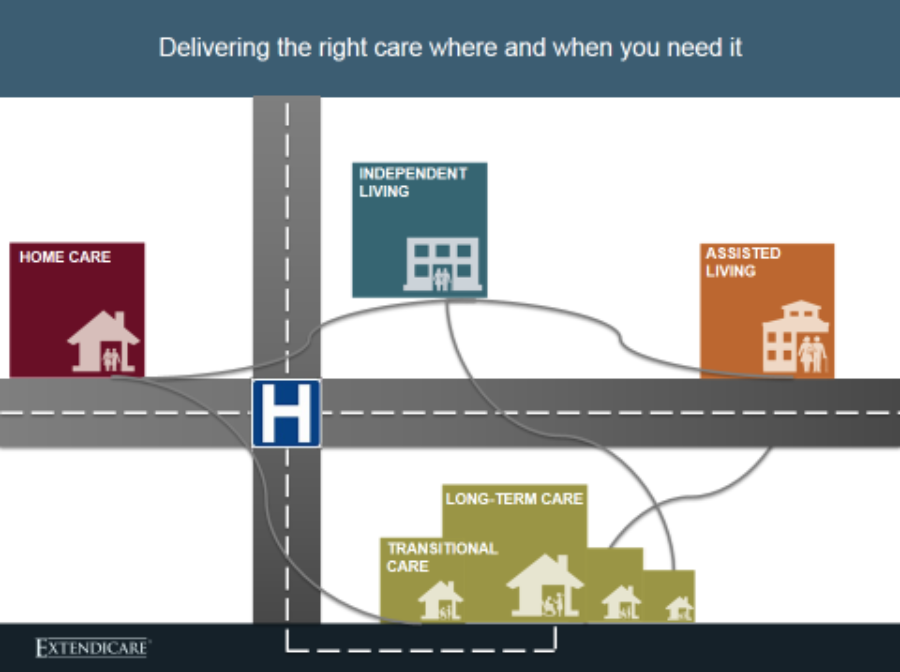 Your care needs will change over time. What type of programs and services will be available to you and what you pay, will depend on where you live and the personal choices you make.
Assisted living options – whether subsidized or private pay – offer a mix of accommodation, care and personal support services to persons with a range of light to medium care needs.
Home care is available in most communities but access to publicly-funded services varies widely and ability to address higher care needs is highly dependent on caregiver support.
Long-term care homes – also called nursing homes, personal care homes or special care homes - provide higher, more complex levels of care, usually to older adults who require 24-hour nursing care and supervision and extensive assistance with activities of daily living such as eating, toileting and bathing.
Extendicare offers a range of care, accommodation and services.