About Extendicare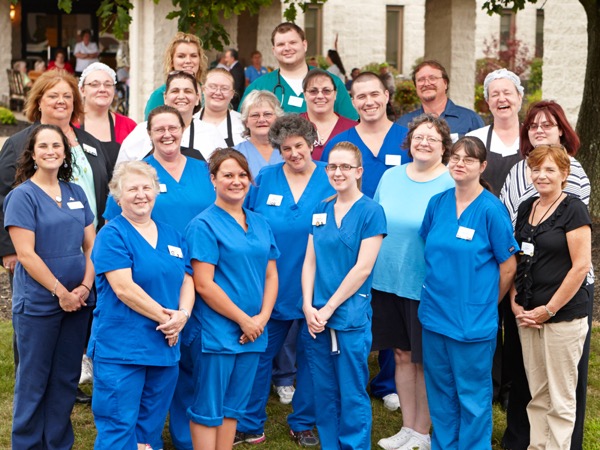 For over 50 years, Extendicare's qualified and experienced staff has been helping people live better through a commitment to quality care and service that includes skilled nursing care, home health care, retirement living, and management and consulting services.
We are proud to be at the forefront of senior care across Canada and work closely with government, community agencies, researchers, and our care partners, including families, to address needs, close gaps, solve problems and advance best practices. We employ thousands of people across the country who have made it their career and goal in life to care, and we have made it our priority to make sure they are trained and supported to provide the best care possible.
Our Mission
"Helping People Live Better."
We help our residents and clients live better by promoting quality of life.
We create remarkable moments through highly engaged and motivated team members.
Stakeholders know this because we continuously measure, improve and publicly share our performance.
To help people live better by renewing and reimagining how we provide care to seniors in Canada. improvingcare.ca
Our Vision
Our vision is to be the best senior care and services company in Canada.
Our Values
At Extendicare, we value our customers and our team who cares for them. We are committed to treating them with dignity and respect in an atmosphere of compassion. As health care professionals, we take pride in being responsive to the needs of those who rely on us.
Customer Satisfaction. We strive to provide care and services to our customers which exceed their expectations.
Excellence. We believe aspiring to excellence leads to continuous quality improvement in our provision of care to residents.
Respect. We value each employee, encourage equal opportunity for growth and recognize achievement.
Integrity. We believe in honesty and fairness in our relationships with others.
Accountability. We believe we are accountable for the quality of services we provide to our customers.
Communication. We listen to each other and foster open and honest communication.
Teamwork. We believe that working as a team creates an environment that allows us to reach our potential.
Environment. We believe that environmental issues should be integrated into business decisions that promote environmental protection, preservation, safety and a homelike atmosphere.