About Extendicare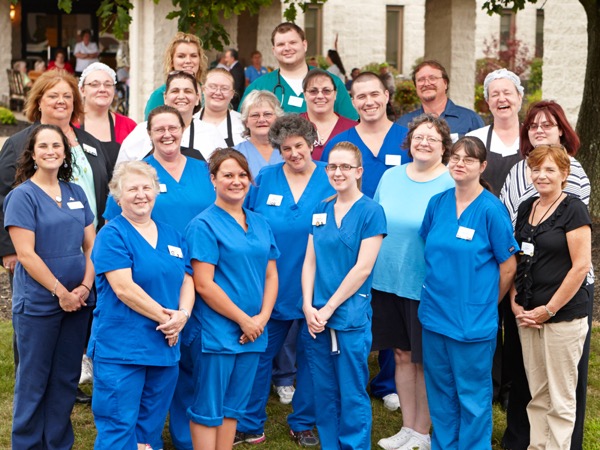 For over 50 years, Extendicare's qualified and experienced staff has been helping people live better through a commitment to quality care and service that includes skilled nursing care, home health care, retirement living, and management and consulting services.
We are proud to be at the forefront of senior care across Canada and work closely with government, community agencies, researchers, and our care partners, including families, to address needs, close gaps, solve problems and advance best practices. We employ thousands of people across the country who have made it their career and goal in life to care, and we have made it our priority to make sure they are trained and supported to provide the best care possible.
Our Vision
To be the best provider of senior care and services in Canada.
Our Mission
Helping people live better
We help our residents and clients live better by promoting quality of life
We create remarkable moments through highly engaged and motivated team members.
Stakeholders know this because we continuously measure, improve and publicly share our performance.
Our Values
To live our mission and realize our vision, everything we do every day, as individuals, as a team, and for the people we serve, is guided by our four core values. They are:
Courtesy: Each person contacting Extendicare is treated like a VIP. Every member of the Extendicare team strives to ensure that our patients, residents, family members, suppliers and customers are treated with respect and courtesy.
Attitude: We have the ability to choose our attitude every day and we choose to be helpful, approachable and positive in tone, body language and appearance.
Responsibility: We take our responsibility to patients, residents and family members seriously. Everyone is responsible for solving customer service issues before they escalate to complaints. If a staff member cannot provide an answer, he or she will quickly find someone who can.
Excellence: Achieving excellence in everything we do is the cornerstone of our company. Everyone works diligently to go the extra mile to help ensure the quality of care we provide and the level of service we deliver is truly exceptional.