Meet our leadership team.
Extendicare is fortunate to have one of the best senior leadership teams in the Canadian healthcare sector. Each team member brings unique experience and expertise that, when combined with the background of the other members, create the kind of leadership that inspires excellence throughout the organization and promotes better living for our residents and clients.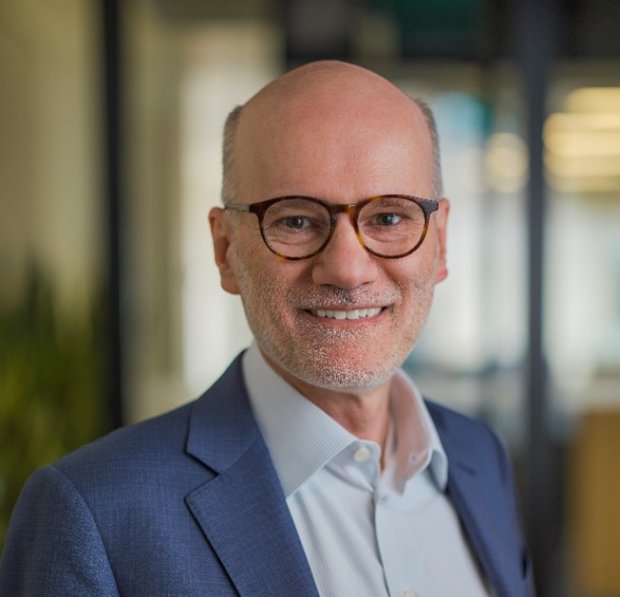 Dr. Michael Guerriere President and Chief Executive Officer
Dr. Michael Guerriere chairs the Health and Life Sciences Advisory Board at the Rotman School of Management at the University of Toronto, and is a member of the Advisory Board at Georgian Partners. Dr. Guerriere has more than 25 years of experience in hospital operations, health management consulting and technology. He has served in leadership roles in both the public and private sectors, including Chief Strategy Officer at Telus Health, Chair of the Board of Governors at Toronto Metropolitan University and Chief Operating Officer at the University Health Network. He has a degree in Medicine and specialty training in Internal Medicine from the University of Toronto, an MBA from the Kellogg School at Northwestern University and an honorary doctorate from Toronto Metropolitan University.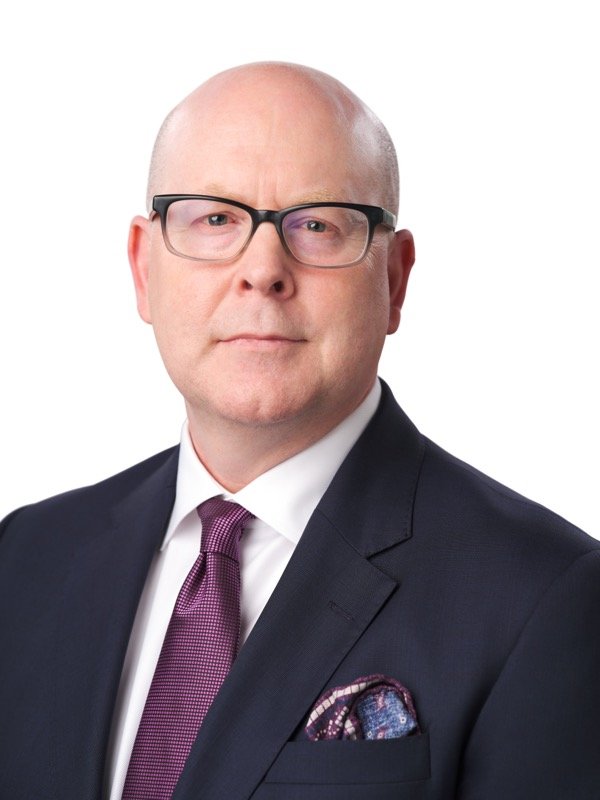 David Bacon Senior Vice President and Chief Financial Officer
David has a wealth of experience as a senior executive across a variety of industries, ranging from environmental services, logistics, renewable energy and telecommunications. Prior to joining Extendicare, he served as the Executive Vice President, CFO of GFL Environmental Inc. With 30 years of business experience in public markets, equity and debt financings, and mergers and acquisitions, David will play a key strategic role in driving Extendicare's growth.
David is a CPA, CA with a BA from the University of Western Ontario and MBA from the Schulich School of Business at York University and holds the ICD.D designation.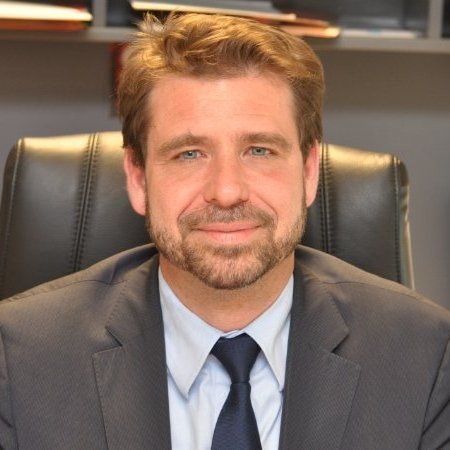 John Toffoletto Senior Vice President, Chief Legal Officer and Corporate Secretary
A lawyer by training, John is an industry recognized business executive who has held a variety of strategic and operational roles focused on delivering quality and driving growth; he was most recently the Senior Vice President, Chief Legal Officer, and Corporate Secretary at Enercare Inc. John has managed diverse portfolios, including Human Resources and Labour Relations, Government Relations and divisional operations, in addition to the legal function. John holds a Bachelor of Arts Honours Degree and a Bachelor of Laws Degree from the University of Toronto. In his role at Extendicare, John works with the Senior Leadership Team and the Board to improve processes and drive growth. He brings the full breadth of his experience to support management and to advance priority initiatives across the organization.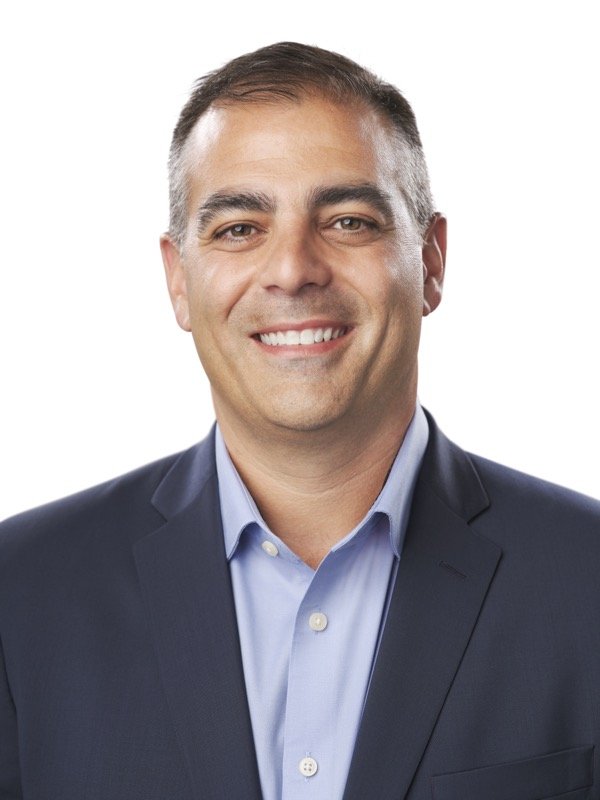 Steve Paraskevopoulos Senior Vice President ParaMed and Chief Technology Officer
Steve has a broad leadership career spent in the senior living, life science, and telecom industries. Utilizing more than 25 years of deep technology and operations experience, he brings a progressive approach to the business. Steve has led large-scale transformations that are anchored in a strong focus on the customer while achieving business results. He is well known for building organizations with a positive team-oriented culture and a strong sense of partnership that is systems enabled.
Prior to joining Extendicare, Steve was the Chief Technology Officer at Revera where he used innovative technology to drive value for both customers and employees. While at MDS Inc., Steve led product development and acquisitions to drive significant growth and transformation. Steve has a BSc (Hons) in Physics from McMaster University.
Wendy Gilmour Senior Vice President, Long-Term Care Operations
Wendy Gilmour is a Senior Vice President of Operations and joins Extendicare from Revera, where she dedicated nearly a decade of her career. As a highly-skilled health care leader and strategist, Wendy brings a creative and innovative approach to problem-solving and remains focused at all times on excellent, high-quality patient and client care. In previous roles, Wendy supported several Canadian health care organizations and hospital corporations, including Sunnybrook Health Sciences Centre, as Vice President of Clinical Support Services. She has a Bachelor of Science in Medical Laboratory Science and a Masters of Business Administration from the University of Alberta. Wendy is passionate about leading change in partnership with colleagues at every level of both public and private sector health care organizations.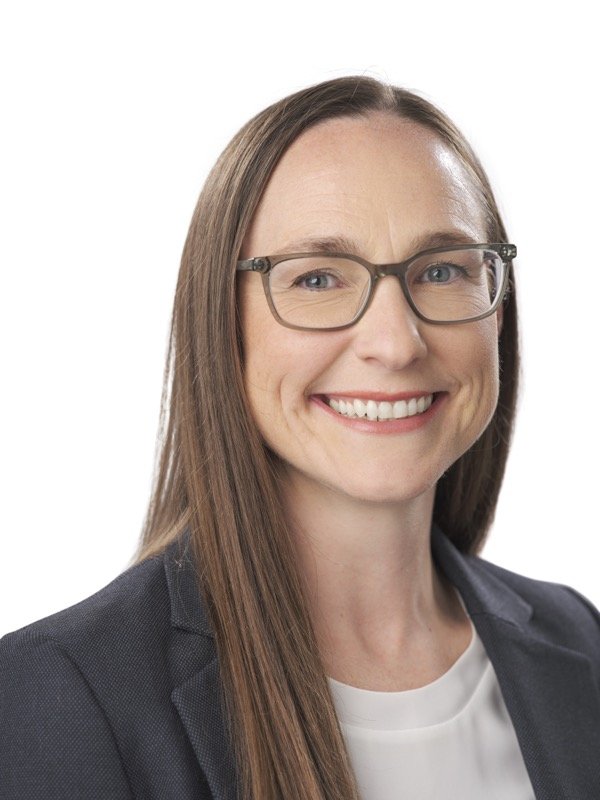 Katie LeMoyne Senior Vice President and Chief Human Resources Officer
Katie is a multi-skilled leader with extensive experience guiding large-scale health systems initiatives. She is responsible for our people and culture strategy and leads the Human Resources team supporting team members in our long-term care homes, home health care, and head office teams. In addition, Katie is responsible for directing Extendicare's enterprise integration and transformation initiatives. Katie was previously the Vice President, Information Technology for Extendicare, where she led IT strategy and operations for the organization.
Prior to joining Extendicare, Katie was a Principal at TELUS Health leading large-scale health system integration projects. Katie also spent several years in healthcare consulting in Canada, the United States, and the Bahamas. She has a BSc. in Health Information Science from the University of Victoria and an MBA from the Kellogg School of Management at Northwestern University.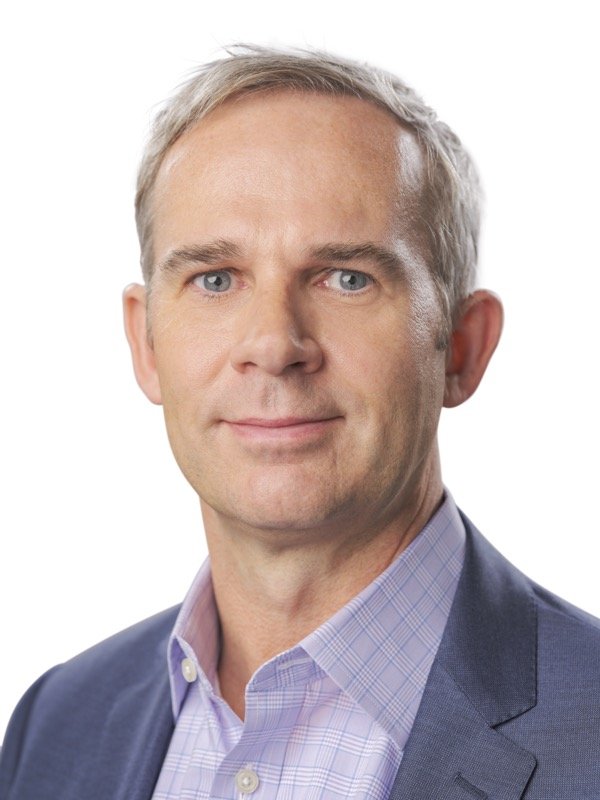 Dr. Matthew Morgan Chief Medical Officer
Matthew joined Extendicare in 2020 as its first Chief Medical Officer. He is focused on developing clinical strategies and coordinating their implementation organization-wide. Matthew works closely with our operations and quality leadership to implement standard operating procedures and clinical protocols that result in better outcomes for residents, clients and their families. Matthew manages our relationships with Medical Directors in Long-term care and works with the clinical team to strengthen medication management organization-wide.
Matthew has a proven track record of engaging physicians and front-line care teams in the design, delivery and evaluation of quality improvement initiatives. He has extensive experience in the development and implementation of clinical information systems used by clinicians to enhance the quality of care.
Matthew completed his medical training at Dalhousie University and University of Toronto and completed his Masters in Clinical Epidemiology with a focus on the evaluation of clinical decision support systems at the University of Toronto. Matthew is a Fellow of both the Canadian Royal College of Physicians and Surgeons and the American College of Physicians.
Matthew has extensive experience as a health systems leader with a strong background in performance management, quality improvement and digital health. Matt was most recently the Vice President, Clinical for the Toronto Region of Ontario Health, and previously led the Office of Patient Experience and Outcomes at Mt. Sinai Hospital.
Lisa Pearson Vice President, Public Affairs
Throughout her career, Lisa has applied her broad private, public and not-for-profit sector experience to address complex public affairs challenges, understanding that success is often grounded in authentic stakeholder engagement. An innovative strategist and persuasive communicator, Lisa implements comprehensive communications strategies that are built through robust internal engagement, informed by rigorous review and research and guided by a compassionate, people-centric philosophy.
Lisa is an experienced leader and a trusted advisor to boards of directors, CEOs and executive teams. As a Managing Principal at Navigator, a leading strategic advisory and communications consulting firm, she developed and implemented successful public affairs strategies for many of the country's largest companies. Previously in her career, Lisa held senior policy advisor and communications roles for the Government of Ontario and the Independent Electricity System Operator.
Currently, Lisa serves on the board of the National Ballet of Canada. She is a past board member and Chair of the Communications Committee for the Wellspring Cancer Support Foundation. Lisa holds an MA, Ontario Public Policy Analysis and Canadian Politics from McMaster University and a BA, Political Science and French from Bishop's University.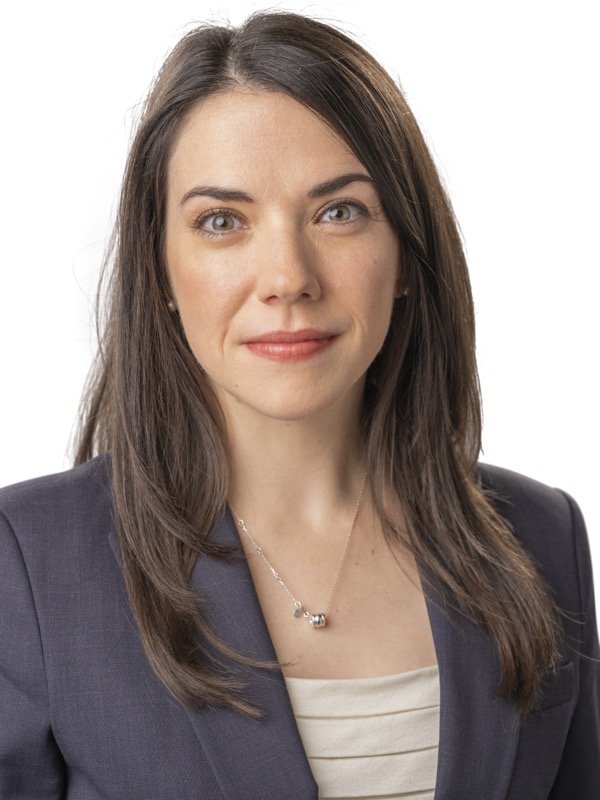 Kathryn Bradley Vice President, Corporate Development
Working closely with the Executive Leadership Team, Kathryn facilitates the annual strategic planning process and helps ensure enterprise performance objectives, projects and budgets are in line with the corporate strategy. Prior to joining Extendicare, Kathryn was a Director in KPMG's Deal Advisory practice where she provided strategic advice to clients engaged in M&A transactions. Kathryn is a Chartered Professional Accountant and she has an MBA from the DeGroote School of Business at McMaster and a Bachelor's degree from Queen's University.
Samer Abou-Sweid Vice President, Long-Term Care Operations, Ontario
Samer brings more than 20 years of leadership experience in academic and community health care, home and community care, and within private sector. Most recently, he served as the Vice President - Operations at Bluewater Health and has held senior roles at London Health Sciences Centre and St. Michael's Hospital. He brings experience and a proven track record transforming culture and achieving exceptional performance through system-thinking, collaboration and leader empowerment.
Samer holds a BESc – Mechanical from the University of Western Ontario and a MHSc in Health Administration from the University of Toronto. He is also a Certified Health Executive and has a Green Belt in LEAN Six Sigma and a Black Belt in Six Sigma.
Samer is an active community volunteer and serves on regional and national boards focusing on primary care, community service, social justice, and youth empowerment.
Mary Brazier Vice President, Quality and Clinical Support
As Vice President of Clinical Care, Mary is responsible for providing leadership and support to the clinical teams for long-term care homes previously owned by Revera, including oversight of Clinical Informatics, Quality Improvement, Recreation and Rehab and Nutritional Care and Culinary, with additional clinical oversight for retirement living within homes that offer both environments. Mary brings 30 years of experience in the long-term care sector and offers an invaluable front-line care perspective to her role, having started her career as a charge nurse. She joins Extendicare from Revera, where she has held a variety of positions from Director of Care to Executive Director in several long-term care homes, to National Director of Clinical Informatics and Regional Director of Operations. She is a Nurse by profession and holds a Masters in Leadership.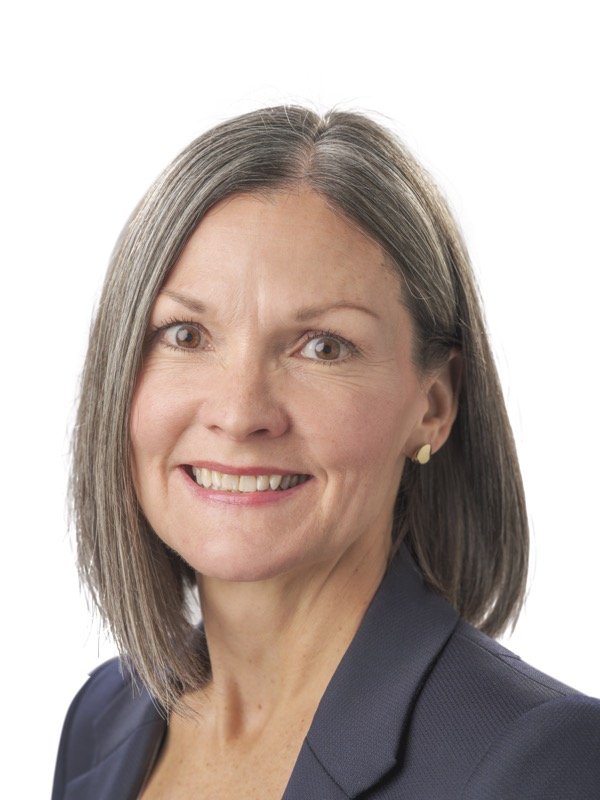 Rhonda Chou Vice President, Long-Term Care Operations - Extendicare Assist
Rhonda is a passionate leader who has dedicated more than 25 years to transforming health care. Her career spans hospital operations management, finance, strategic consulting, business transformation and health care technology. Rhonda enjoys driving strategy execution to achieve results, and excels at building collaborative relationships and high performing teams. She will draw on her extensive experience in business development and providing superior customer service as she leads the Extendicare Assist division.
Prior to joining Extendicare, Rhonda was Managing Principal, Business Operations with TELUS Health where she focused on providing electronic medical record services and home health monitoring solutions to clinicians across Canada. She was a founder and partner with Courtyard Group, a health care consultancy with operations in Canada, the US and UK, and served on the Board of the Mississauga Halton Community Care Access Centre (CCAC).
Rhonda holds an MBA with a specialization in Health Services Management from McMaster University, a BScH in Life Sciences from Queen's University, and is a Certified Management Consultant.
Maura Dyer Vice President, Human Resources
As a seasoned leader in the Human Resources (HR) and talent management field, Maura has a wide range of experience as a in senior leadership roles across various industries ranging from health care to telecommunications and finance. Her areas of expertise include talent acquisition, leadership development, employee engagement, and HR Operations. Maura holds a BA from York University and is an Associate Certified Coach. Maura also sits on the Boards of two not-for-profit organizations that provide services for children and people with disabilities.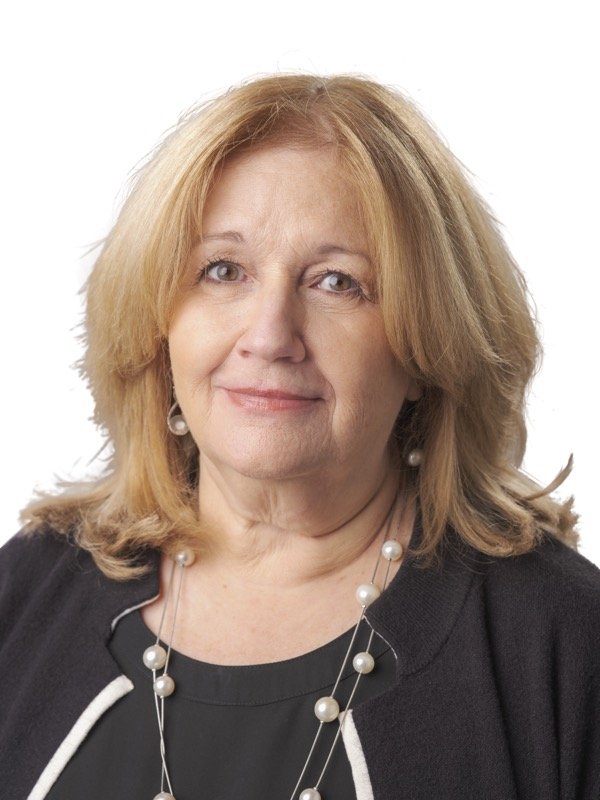 Elaine Everson Vice President, Redevelopment
Elaine has had significant involvement in Extendicare's development of seniors' facilities in Canada and in the acquisition that expanded Extendicare's Canadian home healthcare business. Elaine graduated from the University of Waterloo with a Bachelor of Mathematics. While working for a predecessor firm of KPMG, she obtained her Chartered Accountant designation (CA) and is also certified as a Chartered Professional Accountant (CPA).
Patti Fetter Vice President, Long-Term Care Operations
Patti Fetter is a Vice President of Long-Term Care Operations and joins Extendicare from Revera, where she worked for more than 35 years. She continues to oversee long-term care teams in both Ontario and Manitoba and has dedicated her entire career to long-term care operations, including more than a decade as a Long-Term Care home Executive Director. Her experiences include varied leadership positions at the home level before moving into a Regional Director role. In addition, Patti spent time directly supporting the redevelopment portfolio, including the opening of three homes. She brings valuable experience navigating development of care environments for residents with complex care needs. Patti's education includes a Certificate of Gerontology from Ryerson University, and an Administrator certification from the Canadian Healthcare Association.
Ruthanne Foltz Vice President, Long-Term Care Operations
Ruthanne Foltz joins Extendicare from Revera, as Vice President of Operations. With more than 30 years as a Registered Nurse, Ruthanne has extensive experience in care delivery across various clinical environments, including acute care, trauma and rehabilitation, and seniors' care. Ruthanne returns to Extendicare, after previous experience as the Director of Care at Extendicare Southwood Lakes and as a Nurse Consultant on our national Quality team. For 2 years, Ruthanne also oversaw the Long-Term Care Program, as a Director for St. Joseph's Health Care in London, Ontario. Throughout her career, she has held multiple senior leadership positions with proven success in operational leadership, change management, and leadership development, and remains dedicated to improving the quality of care and quality of life for seniors.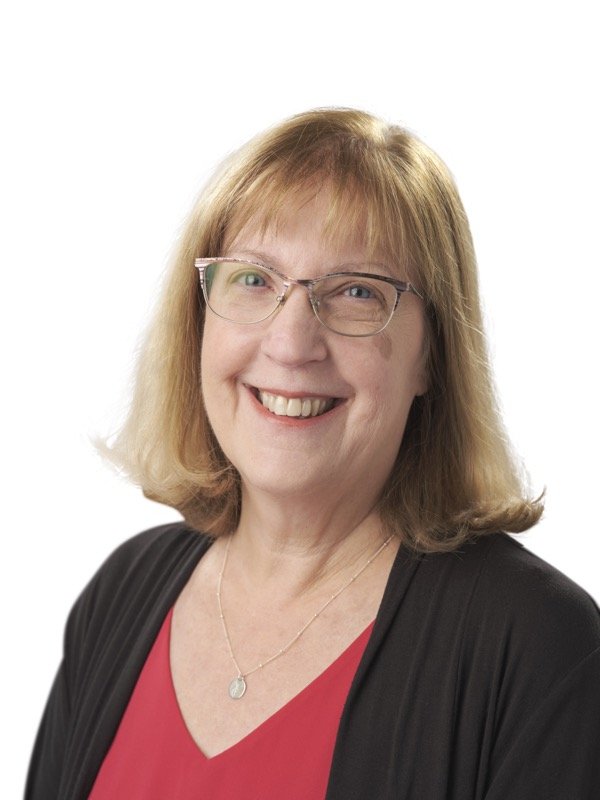 Jillian Fountain Vice President, Investor Relations
Jillian has a long history at Extendicare as a member of the financial reporting department, and from 1999 to 2018 she served as Extendicare's Corporate Secretary. Jillian graduated with a Bachelor of Mathematics from the University of Waterloo. She holds a Chartered Accountant designation (CA) and is also a certified Chartered Professional Accountant (CPA).
Michael Harris Vice President, Long-Term Care Operations - West
Michael has served in Alberta, Saskatchewan and Ontario health and social service organizations, including in Provincial Director, Long-Term Care Operations; Regional Manager, Quality Improvement; Director of Educational Services; Director of Quality Management; and Site Executive Director/Administrator roles. Michael has served as an Accreditation Surveyor with Accreditation Canada, and an Educational Consultant with the Canadian Healthcare Association. He also previously served on the Board of the Alberta Continuing Care Association. In addition to being a Fellow with the Canadian College of Health Leaders (CCHL), Michael holds degrees from St. Francis Xavier and York universities as well as certificates in specialized quality-improvement programs from University of Manitoba and Intermountain Health Care, Salt Lake City.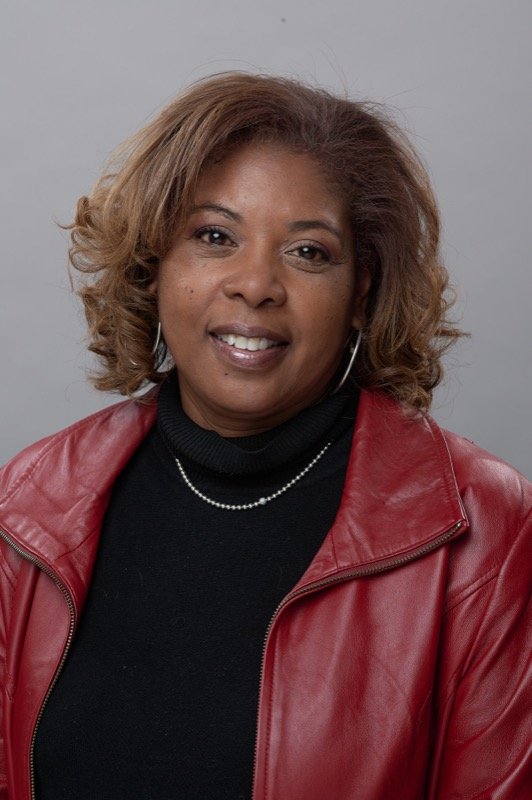 Lavernne Hudson Vice President, Property Development and Construction
Lavernne is a seniors housing industry specialist with over 30 years of experience in property development and construction management. Lavernne started her career at Extendicare. Following her time with us, she spent several years with Chartwell as Vice President, Assets and Project Management and she was most recently Vice President, Construction at Amica Senior Lifestyles. Lavernne rejoined us and currently leads our construction projects from design to completion, as well supporting the engineering team managing the homes maintenance and capital programs.
Michelle Mirski Vice President, ParaMed Human Resources
Michelle has a passion for building top influential teams. With a proven track record of delivering growth, driving innovation, and leading numerous complex initiatives, she brings a wealth of expertise to the organization.
Working in partnership with the ParaMed leadership team and broader HR team, Michelle will lead all facets of the development and implementation of ParaMed's people strategy, including workforce planning, talent acquisition, and development.
Michelle previously served as the Senior Director, Human Resources for Joe Fresh, Marketing, Corporate Strategy, and T&T within Loblaw Companies Limited, where she partnered with business leadership on building talent and performance. Over the past 10 years, Michelle held a number of roles with increasing seniority within Loblaw's HR team.
Michelle has a Masters of Industrial Relations and Human Resources from the University of Toronto and has a Certified Human Resources Leader (CHRL) certification.
Norman Quesnel Vice President, Labour & Employee Relations
Norm is responsible for leadership of Extendicare's Labour Relations strategy as well as oversight of all labour relations activities, including collective bargaining within Extendicare. Bringing nearly 25 years of broad human resources and labour relations leadership, Norm has a diverse background in multiple unionized sectors including manufacturing, retail and construction. Norm holds a certificate in collective bargaining from Harvard University, a labour arbitration certificate from Queen's University and is also a certified executive coach.
Rebecca Scott-Rawn Sr. Director Stakeholder Relations & Advocacy
Rebecca brings more than 20 years of health sector experience to her role at Extendicare. She has extensive experience in long-term care operations, quality improvement, strategy development, policy analysis, communications and stakeholder relations.
Previously, Rebecca was a policy specialist for the Government of Ontario and concentrated on policy development and program implementation in the long-term care sector.
Throughout her career, Rebecca has focused on seniors and was awarded the McKnight's Women of Distinction Award in 2019 as a "Rising Star" in senior care leadership.
She represents Extendicare on a number of long-term care and home care association boards of directors. Currently, she is the chair of the Senior Living CaRES Fund, vice chair of the Ontario Association of Long-Term Care and second vice chair of the Canadian Association for Long-Term Care.
Rebecca holds an MA in Public Policy and Administration and is an Associate Certified Coach. She is also an active volunteer in her local community with the MS Society, Fiddlehead Care Farm and various other community organizations.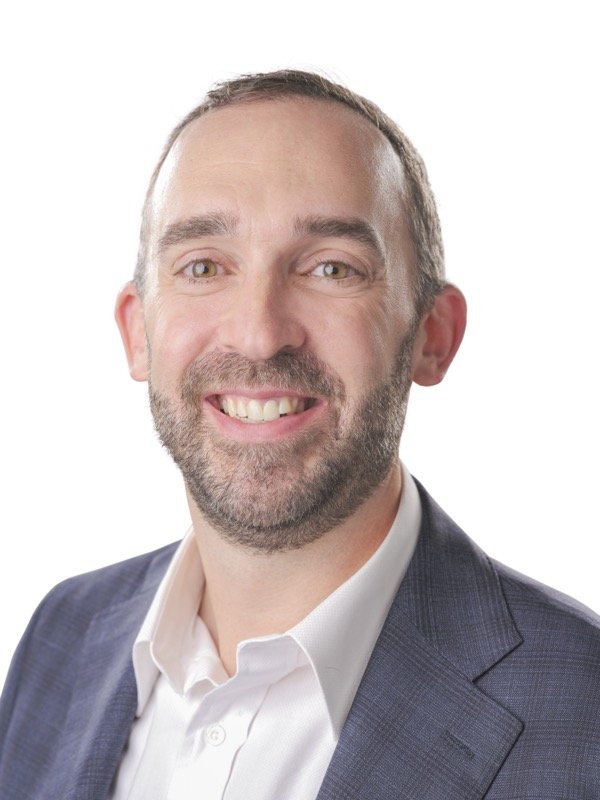 Mark Trenholm Vice President, Finance
Mark has more than 20 years of experience, most recently as Director of Financial Reporting at a global TSX- listed company and prior to that, he served a variety of private and public company clients as a Senior Manager in the Assurance practice of PwC. Mark has extensive knowledge in all aspects of public company reporting, investor relations, tax, treasury as well as debt financings and insurance. Mark is responsible for our external and internal financial reporting, business unit management reporting, cash management and treasury functions.
Mark is a CPA, CA with a BA from the University of Windsor.