Commitment to Design
Extendicare is an expert in designing and building state of the art seniors living locations.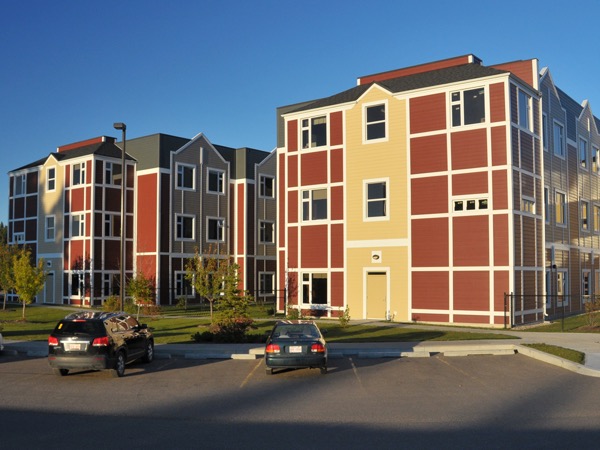 In the past 15 years, we have developed over 20 long-term care homes with more than 3,000 beds. Our most recent homes have a design that maximizes resident space while also ensuring environmental sustainability.
The living space for residents is arranged in neighbourhoods featuring many amenities that we are accustomed to having at home, such as a dining lounge, and a common area or "living room". All residents have their own rooms with a private or shared washroom. This new design also features a fireplace lounge, outdoor patio, salon services, chapel and café. Family dining rooms are available for use and families are encouraged to book them for birthdays, anniversaries and other special events.
Our new buildings are LEED certified. The Leadership in Energy and Environmental Design (LEED) Green Building rating system supports buildings that meet the highest environmental performance standards in Canada.
We offer specialized consulting services on building design for senior living. For more information contact Extendicare Assist.