Leadership in action | How one Registered Nurse is Spearheading Clinical Excellence and Diversity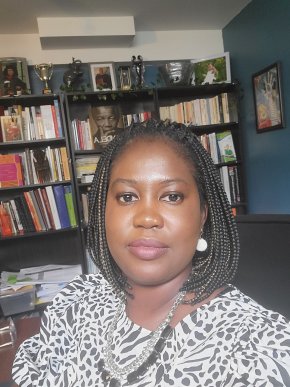 Tweet
Mildred Ababio started her nursing career in neurosurgery at McGill University Health Centre and has since had the opportunity to work in both urban and rural areas in Ontario and Quebec. She has also had the privilege of working with many different populations.
What inspired Mildred to dedicate her life to seniors' care?
It all started with a chance encounter with an elderly man who had fallen in his home and couldn't get help. If Mildred hadn't decided to investigate a lone light that had been shining continuously for three days in a small house on a deserted road that she took to work each day, this man may not have been found. This formative experience drew Mildred to seniors' care, with a focus on providing the supports people need to rely on as we age.
"I am a big advocate for seniors and those living with dementia. When someone's mind or body begins to go, we become their eyes, their ears, and support all their sensory functions. In order to give people dignity and quality of life, you have to be there to support them in living better, and that is what Extendicare is all about."
Why did Mildred choose Extendicare to further her career?
Mildred has worked in all kinds of healthcare settings from hospitals, to community care, to long-term care. Having been exposed to this range of care environments, she knows that Extendicare's scale and resources make it a place where you can grow and lead change, while making meaningful contribution in the lives of seniors.
"Extendicare for me is home. Extendicare is the place where I can flourish to be the very best version of myself. And Extendicare has such a big platform that I have been able to positively impact so many people and their families."
What is Mildred doing to spearhead diversity an inclusion in clinical practice?
Since joining Extendicare, Mildred has devoted herself to excellence in seniors' care. Most recently, Mildred led a free continuing education webinar on incorporating diversity into skin and wound care practices. Hosted by Wound, Ostomy and Continence Institute Canada (WOC- institute), Mildred shared insights focused on best practices, individualized care, and overcoming fear in conversations around skin colour and applied medicine.
"My dream for Extendicare is to make Extendicare the engine of all long-term care homes. I want to participate in continuing to make Extendicare a centre of excellence."
Want to watch Mildred's presentation? Grow your skills and foster diversity in our interprofessional teams by watching the recording here: https://www.youtube.com/watch?v=zXkHjhWFHMQ